The training for managers car controllers and drivers
Managers:

Monitor the service in different areas and the service quality of the car controllers.

Servicers:

Confirm the report the quote and car book and the work related ,or Q & S to customer.

Car controllers:

Monitor with the satellite pilot system and mobil phone to keep driver safe driving and control the trafic information to report to drivers and mansger, And the driver needs somthing help like car support to feedback form maintenance and repair.
Training for staffs:

The professional training for staffs has quite an effect on customers felling of service quality. With the 25 years experience, the professional training becomes system and keep pace with times. Our service is just do for all the passengers and customers according to their needs. When our driver drives for you, it is not only one bu t our team to serve for you forever. To ensure customers to be satisfied, we do our best to the following things: receiving your call , quotation , confirming the schedule , picking you up on time , safe driving , exchanging the transportation information on the way , safe arrival and feedback. Our company offer a new car model, where the customers can surf the internet 99% for business in the whole province, so you will not lose your business.

The rule and organizations of safe driving: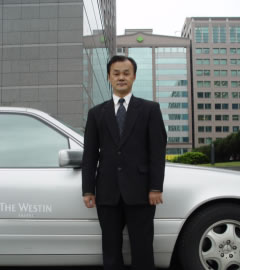 The first principle of work cooperation and training is safety, which is above any other factors: drivers , car condition , road condition , passengers , police and ect . Most people think that driving safely is absolutely depending on driving itself. But this conception has been over thrown in our company .Besides the drivers themselves, the organization, system, training for staffs and the ability of controlling are also very important for safe drive. We are proud of long-term safe drive and public praise.

Service quality: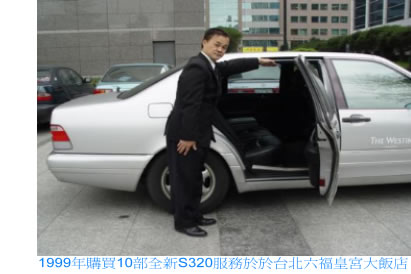 The service quality includes telephone service , mobilizing cars , drivers and park for the customers who come to our company.

The basic requirements for drivers: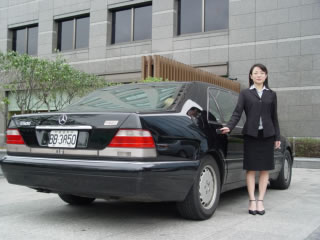 drivers should receive high-school education at least, know a little English and Japanese, and receive the training on hotel service and professional driving.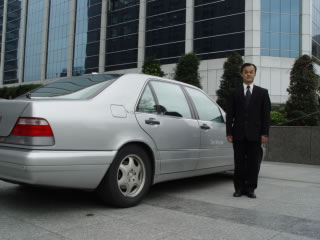 Our principles are best honor to customers, high quality service which must make you satisfied.